FIC-Health 2023
Author: China Glutathione suppliers & manufacturers
Release time: 2023-11-15
Column: Company News
From November 22 to 24, we will go to Guangzhou to participate in the China International Natural Extracts & Health Ingredients Exhibition(FIC-Health), FIC Health Exhibition is an important exchange and display platform co-sponsored by China Food Additives and Ingredients Association, Beijing Zhongsitian Exhibition Center and China Food Additives Magazine Co., LTD. It will attract many enterprises and professionals to participate.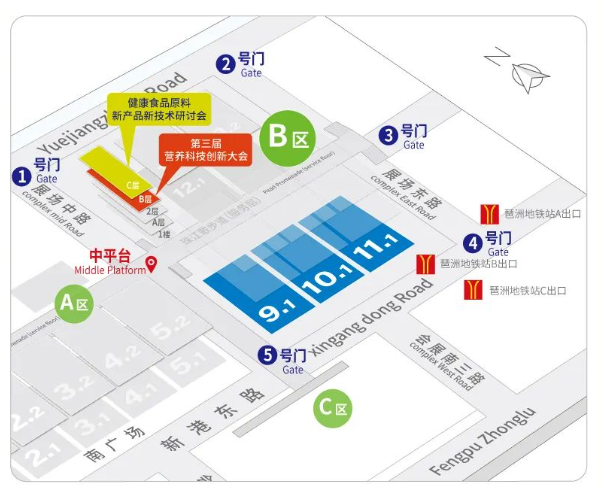 FIC Health Exhibition Hall
Distribution At this exhibition, we will showcase the latest production technology and a number of high-quality products that are well received by customers, including glutathione (GSH), β-Nicotinamide Mononucleotide (NMN) and citicular choline sodium (CDPC-Na).
We are committed to the innovative research and development of high value-added apis, important pharmaceutical intermediates and cosmetics raw materials. Over the years, we have adhered to green environmental protection, scientific and technological innovation and global layout, and achieved a certain brand accumulation. We sincerely invite you to participate in this FIC Health Exhibition and look forward to meeting you in Guangzhou!