Citicoline Sodium manufacturer Production Citicoline Sodium Factory bulk powder raw material suppliers & manufacturers in China.
Citicoline Sodium manufacturer - Citicoline Sodium is composed of ribose, cytosine, phosphoric acid and choline. As an endogenous compound, sodium cytidine choline is an important medium for the synthesis of phospholipids in cell membranes and an external source for the synthesis of acetylcholine, acetylcholine is an important neurotransmitter and plays an important role in nucleotide metabolism.
Citicoline sodium (CDPC) is an endogenous nucleoside naturally produced in the body. The repair of nerve cell membranes requires a large amount of citicoline sodium. It has the functions of repairing brain damage and anti-oxidation, and has been widely used in clinical.
GSHWORLD Citicoline Sodium Manufacturer is a manufacturer specializing in the production of this substance, and its products are widely used in the fields of medicine and health care products. As a professional manufacturer of Citicoline Sodium, GSHWORLD is well aware of the preciousness and importance of this substance. Therefore, GSHWORLD adopts the most advanced production technology and equipment and strictly controls the production process to ensure the quality and safety of each batch of products. In addition, GSHWORLD also has a R&D team composed of senior experts and excellent technical personnel, able to provide customers with the highest quality products and the most professional services.
When choosing a manufacturer of citicoline sodium, be sure to choose a manufacturer that is qualified, reputable and powerful. GSHWORLD is your most trustworthy choice. The products are of high quality, reasonable price and considerate service, and have been recognized and praised by customers.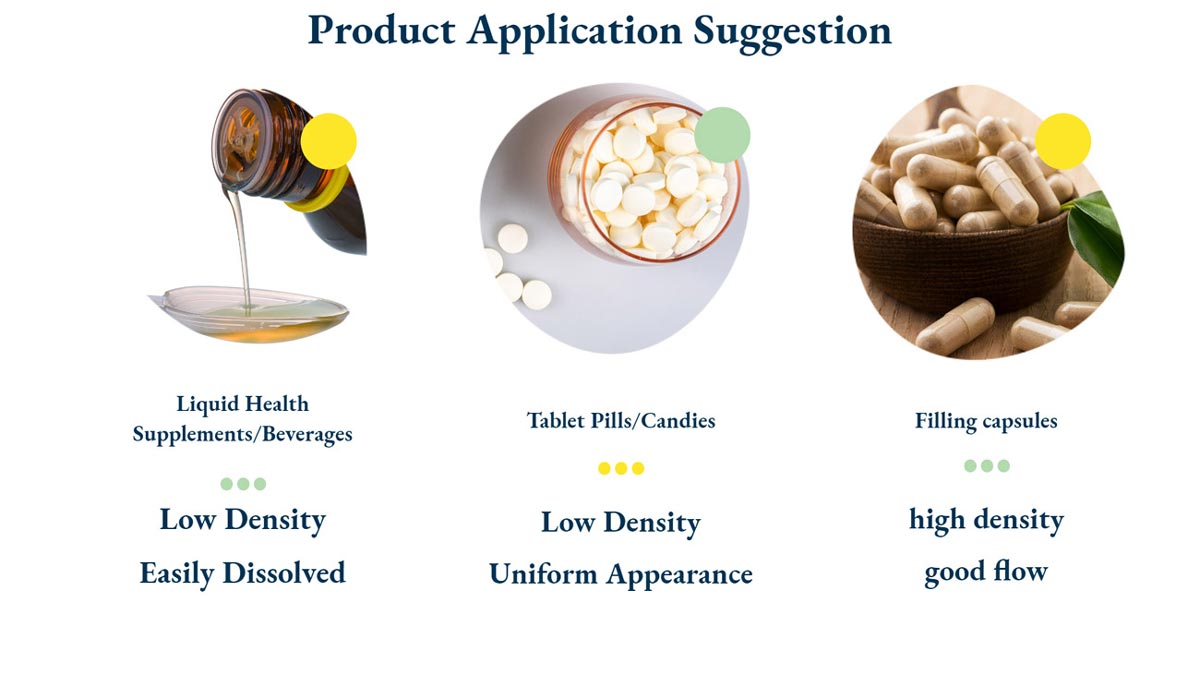 Product details

| | |
| --- | --- |
| Product name | Citicoline Sodium powder |
| CAS No. | 33818-15-4 |
| Appearance | A white crystalline or crystalline powde |
| Purity ( HPLC ) | 98.0% to102.0% |
| Heavy metals | Not more than 5 ppm |
| Loss on drying | Not more than 6% |
| Quality Guarantee Period | 24 months |
| Transport Package | 25kg/drum |
| Storage condition | Sealed and Stored in a Cool and Dry Place. |
| | |
| --- | --- |
| Model NO. | Citicoline Sodium bulk powder |
| Origin | China |
| Production Capacity | 20000 Kg/Month |
| Certification | ISO9001/Koshar/Halal/FDA |
| Specification | 99% |
| HS Code | 29349990 |
| Formula | C14h25n4nao11p2 |
| Appearance | Powder |
| Quality | Industrial |
Product functions
Citicoline sodium, as a neuroprotective agent, can quickly repair damaged neuron cell membranes, increase cerebral blood flow, promote energy metabolism in the brain, and improve cerebral circulation. The curative effect of the disease is certain, and it is currently the best-selling drug in the clinical treatment of brain diseases.
Citicoline sodium is an activator of brain metabolism, which can promote brain cell respiration, improve brain function, promote recovery, and reduce cerebrovascular resistance. It can not only treat neurological diseases caused by craniocerebral injury and cerebrovascular accident, but also Adjuvant therapy for Kinsen's syndrome and Alzheimer's disease has obvious clinical effects on acute stroke, nerve damage and disturbance of consciousness after surgery, and also improves amblyopia, strabismus, and glaucoma.
The administration routes of citicoline sodium include oral administration, intravenous drip and intramuscular injection. In fact, oral administration can be completely absorbed, so its bioavailability is almost the same as that of intravenous administration. It can be widely distributed in various parts of the body, and it can enter the central nervous system through the blood-brain barrier.
Citicoline Sodium Benefits
1. Brain metabolic activators
2. Boost brain cell respiration
3. Improve circulation
4. Promoting arousal
5. Reducing cerebrovascular resistance

Citicoline Sodium Clinical Applications
brain diseases; neurological disorder; Parkinson's disease; glaucoma
Citicoline Sodium is a multimodal agent that has demonstrated neuroprotective and neuroregenerative effects in various experimental and clinical disorders of the central nervous system, including acute and chronic cerebral ischemia, cerebral hemorrhage, and global cerebral hypoxia. It provides neuroprotection by attenuating glutamate excitotoxicity, oxidative stress, apoptosis, and blood-brain barrier dysfunction.
In recent years, in addition to being used in brain surgery and traumatic brain injury, it is also used in the auxiliary treatment of function and consciousness, tremor paralysis, tinnitus and nervous deafness, glaucoma and amblyopia caused by acute injury of the central nervous system.
Citicoline Sodium may also act as an adjuvant therapy and prevent cognitive decline and other neurological complications associated with disease 2019.
CDPC can be administered intravenously, intramuscularly or orally: after administration, citicoline sodium is catabolized relatively quickly and is the source of choline in the blood. After oral administration, citicoline sodium is rapidly absorbed and then hydrolyzed into choline and cytidine in the intestinal wall and liver; thus, in addition to providing metabolic precursors of phospholipids, it also enters the synthesis pathways of nucleic acids, proteins and acetylcholine.
Today, Citicoline Sodium is available as an oral, intravenous infusion, intramuscular injection, and eye drops.
Product details
Citicoline sodium(C14H25N4NaO11P2)
CAS
33818-15-4
Appearance
White powder
Assay
≥98.0%
Loss on drying
Not more than 1%
Heavy Metal
Not more than 10ppm
Application
Raw material,medicine
Shelf Life
24 months when properly stored.
R & D Center

Production Line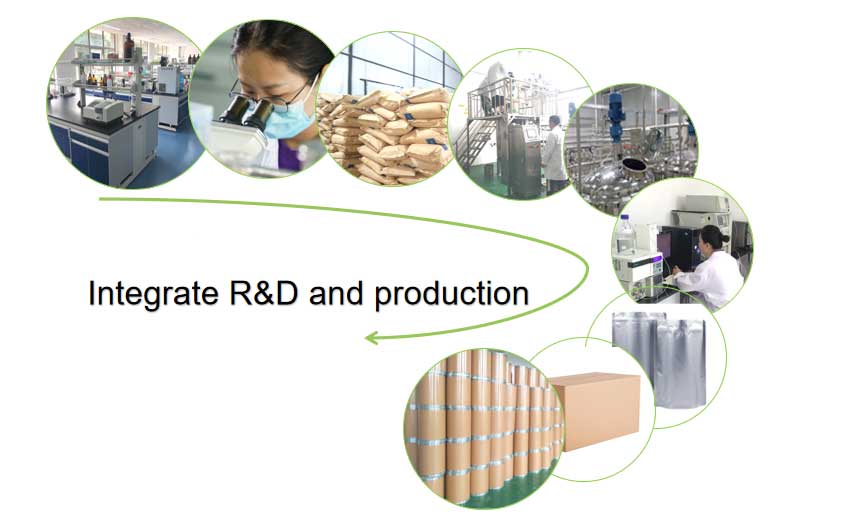 GSHWORLD Citicoline Sodium Factory is a professional manufacturer of raw materials for Citicoline Sodium. GSHWORLD has been committed to providing high-quality, high-content products for the field of biochemical research and providing service solutions for the majority of scientific research personnel. Our products have rich experience and advantages in the research and development and production of biological raw materials, chemical raw materials, and pharmaceutical raw materials.
As a professional citicoline sodium factory, GSHWORLD always adheres to customer-centeredness, constantly improves product quality and service levels, and provides customers with better products and services. GSHWORLD's citicoline sodium raw material adopts advanced production technology and strict quality control system to ensure stable and reliable product quality. Our products are widely used in medicine, food, cosmetics and other fields, and have been well received by our customers.
FAQ
1.How to start orders or make payment?
We accept the bank transfer.
2.How to confirm the Product Quality before placing orders?
We have complete QS system,and will provide the test report. Also, you can get some free sample to test.
3.What's your MOQ?
Depending on the minimum package in warehouse,you could contact with the sales directly.
4.How about delivery leadtime?
Within 5 working days after payment confirmed.
5.How do you control the safely of your products?
Control raw material to finished product,third party report.