S-Adenosyl-L-methionine Disulfate Tosylate powder raw material - S-Adenosyl-L-methionine suppliers & manufacturers in China.
S-Adenosyl-L-Methionine Disulfate Tosylate is synthesized catalyzed by adenosine triphosphate and methionine. Due to its methyl transfer, sulfhydryl transfer and aminopropylation, it participates in a variety of metabolic reactions in the organism, such as the synthesis of nucleic acids, proteins, lipids and secondary metabolites. In addition, it is also a biologically active precursor of coenzyme A and glutathione.
The detail information of S-Adenosyl-L-Methionine Disulfate Tosylate:
Adenosyl-l-methionine Disulfate Tosylate (SAM-T for short) is a common cosubstrate involved in methyl group transfers. s-adenosyl-l-methionine was first discovered in Italy by G. L. Cantoni in 1952, can preventing liver cancer, promoting cartilaginous tissue forming and concrescence, may help fight depression, alzheimer's disease, liver disease, and the pain of osteoarthritis, is now universerally acknowleged as an important pharmaceuticals to treat liver diseases. Nowaday it is commonly used in pharmaceuticals, health care food industry both at domestic and international market.
Product details

| | |
| --- | --- |
| Product name | S-Adenosyl-L-methionine Disulfate Tosylate |
| CAS No. | 97540-22-2 |
| Appearance | White or almost white powder |
| Purity ( HPLC ) | 98.0% to105.0% |
| Heavy metals | Not more than 10 ppm |
| Loss on drying | Not more than 1% |
| Shelf life | 24 months |
| Packing | 25kg/drum or customized |
| Storage condition | Store in cool place away from sunlight |
| | |
| --- | --- |
| Quality | Refined |
| Trademark | GSHWORLD |
| HS Code | 29349990 |
| Formula | C15h22n6o5s2(H2so4)C7h8so3 |
| Specification | 99% |
| Origin | China |
| Production Capacity | 900tons/Year |
| Molecular Weight | 766.79 |
| Customization | Available |
Product functions
Main Function of S-Adenosyl-L-Methionine Disulfate Tosylate: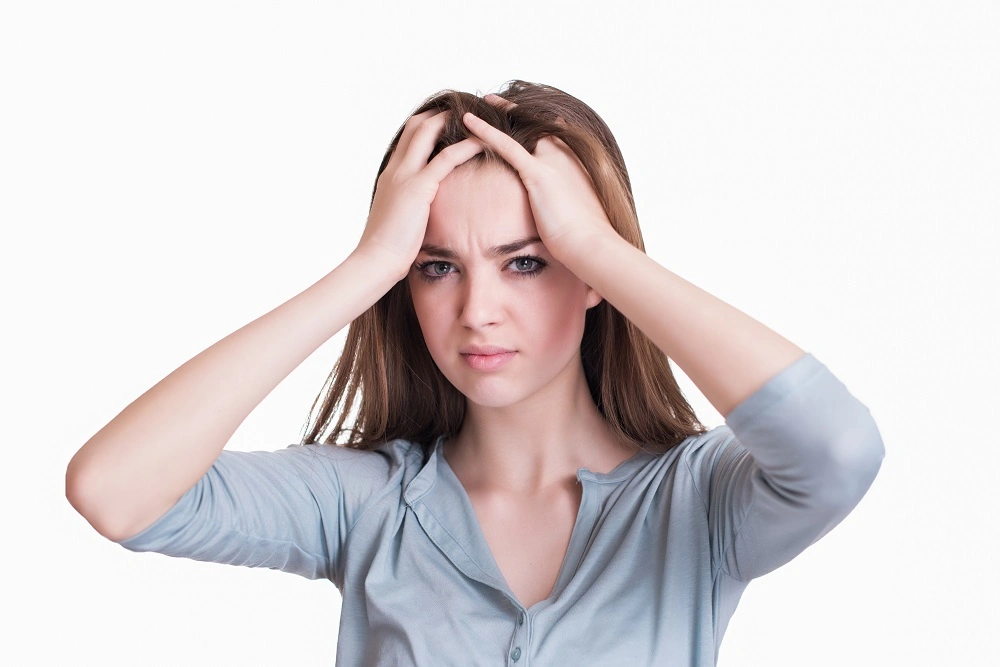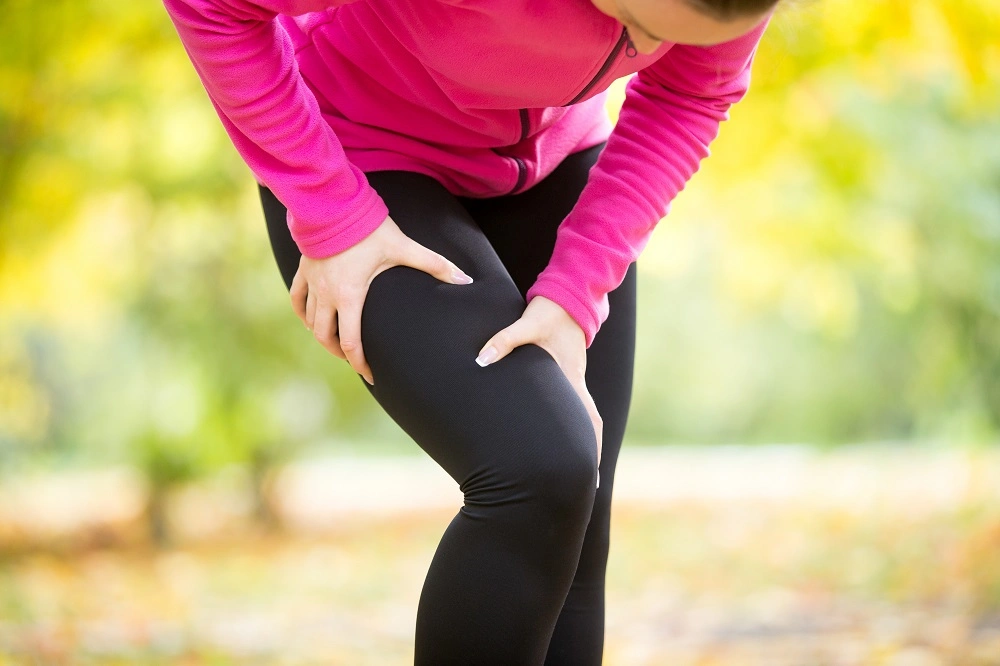 (1) Protect the liver: SAM-e can promote the production of antioxidants in the body - glutathione, which can be directly combined with toxic substances to form a water-soluble mixture, so that it can be smoothly excreted from the human body, thereby helping to reduce drugs and alcohol. , the damage of chemical poisons to the liver, improve liver cirrhosis, and help to inhibit the factors that cause liver cancer;
(2) Improve arthritis: help to promote the formation and repair of cartilage tissue, reduce joint pain, swelling, stiffness;
(3) Improve mood: It helps to promote the metabolism of dopamine and serotonin neurotransmitters in the brain, thereby enhancing positive mood and improving depression and depression.
(4) Improve sleep: SAM-e is also very important for the synthesis of melatonin, which regulates sleep, and can also help reduce the level of homocysteine in the body. High levels of homocysteine in the blood are closely linked to heart disease, cancer, depression, arthritis and other diseases.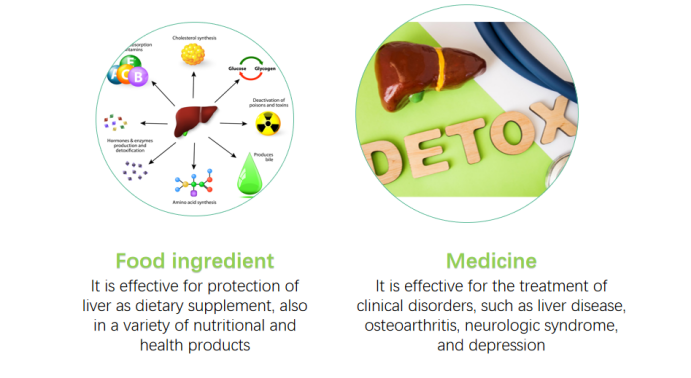 Function
1. Food ingredient
As a dietary supplement, it has an obvious effect on protecting the liver, and it can also be used in nutrition and health products
2. Medicine
Effective drugs for the treatment of clinical diseases such as liver disease, osteoarthritis, neurological syndrome and depression
Packing and transportation
According to conventional packaging or Customized.

R & D Center

Production Line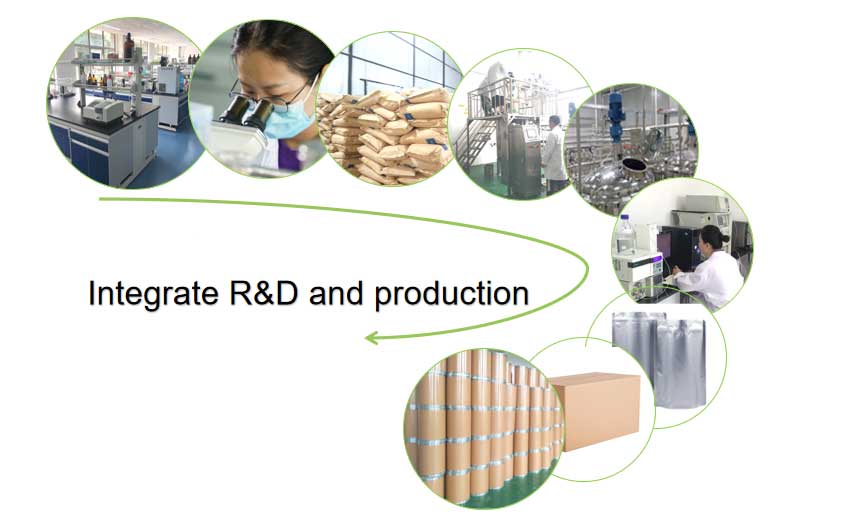 Tags:
S-Adenosyl-L-methionine Disulfate Tosylate
,
GSHWorld
,
S-Adenosyl-L-methionine
,
SAMe
,
S-Adenosyl-L-methionine bulk
,
S-Adenosyl-L-methionine powder
, S-Adenosyl-L-methionine raw material,
S-Adenosyl-L-methionine suppliers
,
S-Adenosyl-L-methionine Factory
,
S-Adenosyl-L-methionine manufacturers
,
China S-Adenosyl-L-methionine manufacturers