Reduced glutathione and oxidized glutathione
Author: China Glutathione suppliers & manufacturers
Release time: 2023-09-07
Column: Product News
Glutathione is an antioxidant commonly found in animals, plants and some bacteria. It can scavenge active oxygen free radicals, prevent lipid peroxidation, help metabolize peroxides and heavy metals, and prevent harmful substances from harming cells and It causes damage to DNA and is therefore widely used in fields such as medicine, food and cosmetics. As the most important small molecule active oligopeptide in the antioxidant defense system of organisms, it is divided into oxidized glutathione (GSSG) and reduced glutathione (GSH).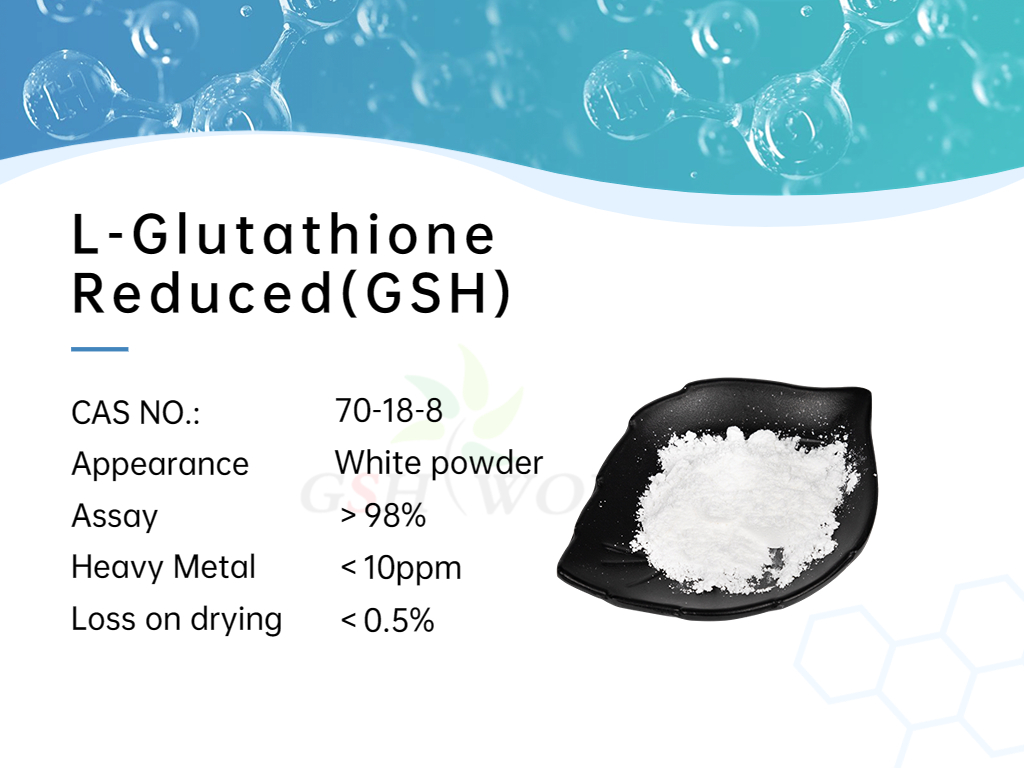 GSH&GSSG
The ratio of reduced glutathione and oxidized glutathione in cells is an important indicator for testing the level of cellular oxidative stress. The higher the ratio of GSSG to GSH, the higher the degree of cellular oxidation. In normal cells and tissues, more than 90% of glutathione is reduced, and the remainder is the disulfide GSSG of oxidized glutathione.
Moreover, under the regulation of enzymes, GSSG and GSH in organisms are usually in a steady dynamic equilibrium. That is to say, when more GSSH accumulates in the body due to GSH's free radical scavenging effect, GSH reductase reduces GSSG to GSH.
In the current field of cosmetics, oxidized glutathione GSSG is widely used because it has a slightly lighter smell than reduced glutathione GSH.
Since glutathione has the ability to reduce, melanin is formed through a series of enzymatic oxidation reactions. Therefore, GSH can reduce the oxidized dopaquinone during the formation of melanin and convert it into glutathione dopa, thereby producing lighter-colored pheomelanin instead of eumelanin, thus having a whitening effect.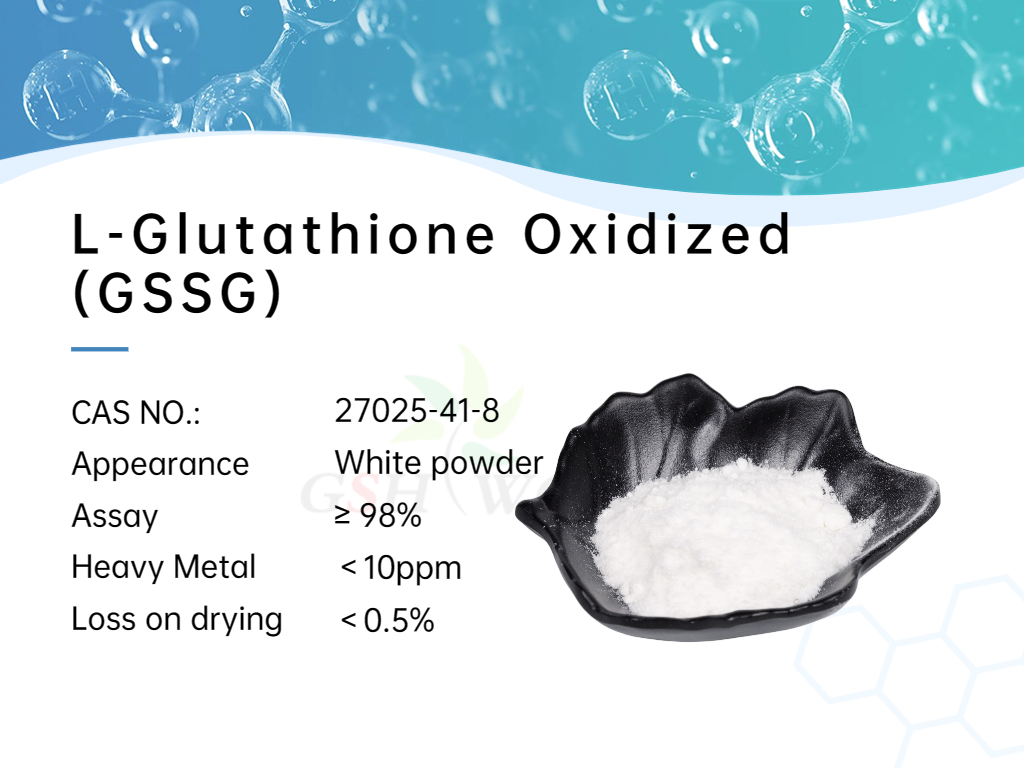 Oxidized glutathione (GSSG) and reduced glutathione (GSH) are widely used in cosmetic preparations, especially oxidized glutathione Glycosine (GSSG), which is more popular with formulators and consumers because of its lighter odor; however, it is undeniable that reduced glutathione (GSH) is more active and effective than oxidized glutathione Peptide (GSSSG) is even better. It can be said that the two are shorter in feet and longer in inches.